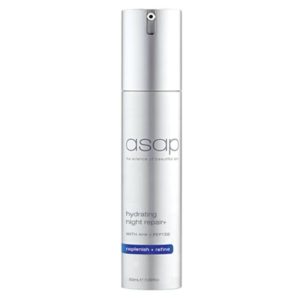 Why using night cream is important
It can be really confusing understanding why using night cream is important, especially when there's so many products out there and you've already got a good moisturiser for the day.
The truth is, our skin behaves differently during the day to when we sleep, so that's why using night cream is important.
Compare it to food intake. We eat more during the day because we require the nutrition for energy and to keep all our organs going and we eat much less at night.
Our skin is the opposite. While all our organs rest during sleep, our skin goes to work repairing the damage done through the day and regenerating and replacing the thousands of dead skin cells we lose every minute. So the more nutrition you give your skin at night, the better your skin will heal, repair and regenerate.
Think of your night cream as a lullaby for your face. Your night cream will help boost the production of collagen and elastin as well as give you lots of hydration helping to prevent dry skin. Our collagen and elastin production starts diminishing by the age of 20 so we need to support that function. By promoting their production, our skin will look more firm and plump. The appearance of fine lines and wrinkles will lessen and our skin will be prevented from sagging. You will wake up with beautiful, relaxed smooth skin.
Now I've shared why using night cream is important, lets address the importance of sleep. We need to have at least 6-8 hours of good sleep every night and preferably around the same time to keep your body clock regular. You see sleep impacts every aspect of our wellbeing, from the physical to emotional, mental and spiritual. These combined, when working with a well-rested body, will perform optimally.
Think about it, if you're about to exercise, tackle a difficult task or anything that requires effort and energy, can you do it well without a good night's sleep? Hmm, I know I can't. Imagine how much energy your skin needs, to go to work for us each night. You owe it to your skin and body to provide it with a healthy diet, regular exercise, mindfulness and nutritious skincare and night cream. We carry our skin for a long time and live inside it, so we need to nourish and cherish it.
Combined with good sleep and a healthy lifestyle, choose a night cream that works best for you. My choice is the asap hydrating night repair +.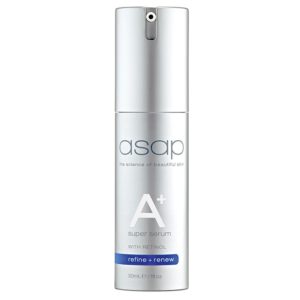 Previously known as asap anti-age night cream, the benefits of using this new-improved formula will keep your skin hydrated, help to minimise fine lines and wrinkles and give your skin a more smooth, even skin tone and texture.
A lightweight, easily absorbed formulation which replenishes and rehydrates the skin.
Asap hydrating night repair+ combines hydration and repair into one treatment. Doing all the work while you sleep, stimulating collagen production, turning over new cells, helping to smooth fine lines and wrinkles.
Infused with gently exfoliating Alpha-Hydroxy Acids giving you a fresh, clear and bright complexion. In a nutshell, this night cream gives you the power of a full night time routine.
These are the main benefits of night cream which highlight why using night cream is important. We don't usually have a strict timetable to get to bed, so take a minute to moisturise and let your skin go to work.
For more help and to contact me, join me by subscribing to my Blog, Facebook and Instagram pages, where I'll be sharing lots of hints and tips and words to live by.
Feel free to leave a comment, I'd love to hear from you and value your thoughts and opinion.
Until next time,
Look feel live your best and decide today to live for tomorrow.
Always Anna