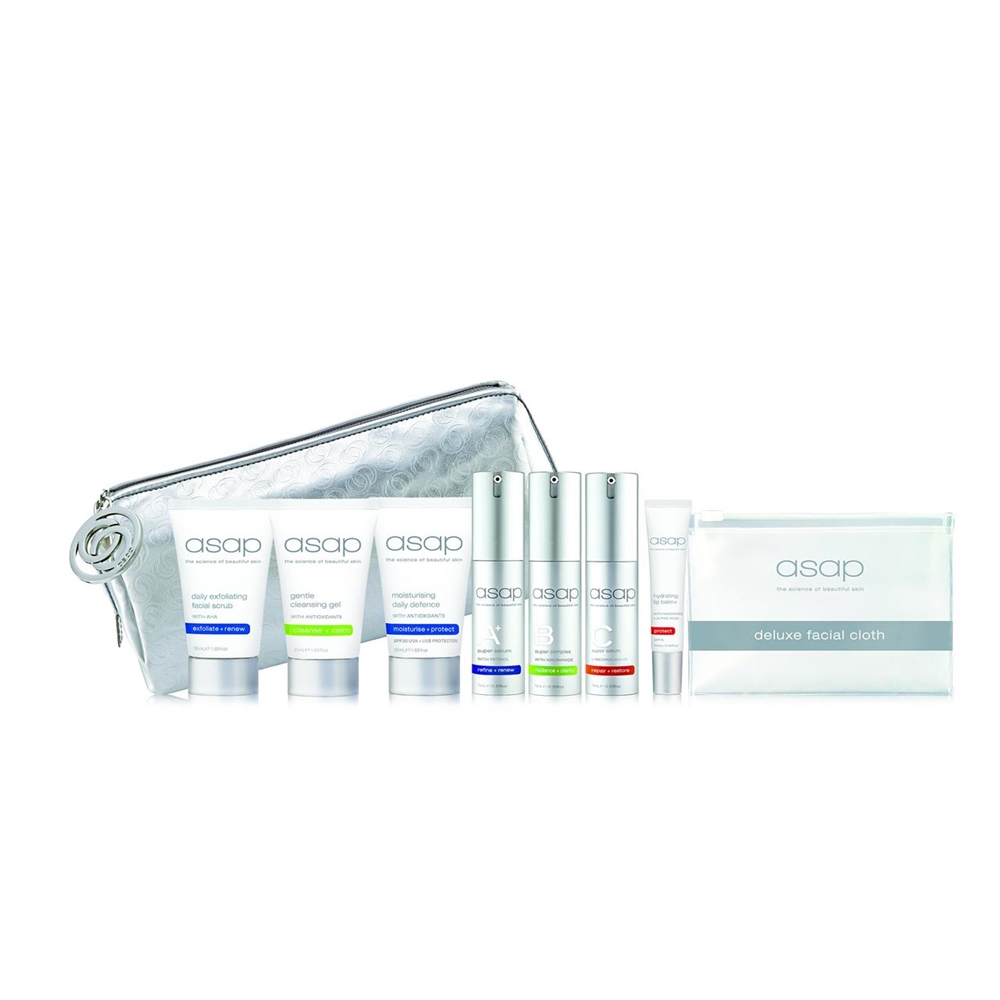 Which vitamins help the skin
It's common knowledge that we all need vitamins to survive and many of us take supplements, but we're not always sure which vitamins help the skin.
Our bodies are made up of many organs, heart, lungs, kidneys to name a few, but we often neglect the largest of all our organs, the skin.
The skin is what keeps us all together. It provides a protective barrier for all our internal functions and so without it, we are dangerously exposed.
Something you may not know about the skin is that it is the last organ to receive nutrition from our food and so when our diet is lacking vitamins you may find that your skin can suffer along with your hair and nails.
The skin is the only organ that doesn't rest at night. While every other organ slows down to rest, the skin goes to work regenerating new cells. This would be a great time to make sure your skin gets as much nutrition as possible as well as re-applying in the morning.
Our skin is porous and so the treatments we apply will be absorbed through the pores to help the new cells while they grow and reach the surface of the skin. Knowing which vitamins help the skin, will make a difference to the appearance of the skin, giving you a healthy glow.
The main vitamins which help the skin are vitamins A, B and C.
The asap skin treatment range provides these vitamins for topical use on the face, hands and décolletage, making it a very simple way to add nutrition to your skin day and night.
They can be used together or individually to suit your particular skin needs.
Asap super Vitamin A serum contains pure retinol combined with anti-ageing ingredients to increase cell renewal and provide advanced skin rejuvenation. The benefits to using this serum is that it reduces fine lines and wrinkles and evens out pigmentation and skin tone.
Asap Super B complex serum contains a high concentration of Niacinamide to boost collagen production and rejuvenate skin. Crosslinked Hylauronic acid provides 5 times the moisturising power and 50 times the moisture retaining properties of traditional Hylauronic acid.
Put simply, not only does this hydrate the skin, but it helps to retain the moisture so skin feels soft and smooth all day. It is also an amazing product to use on wounds once they have dried. It will minimise scarring and redness.
Asap Super C Serum combines high concentrations of Vitamin C to help reduce the appearance of premature aging caused by the drying effect of the sun and other environmental damage. Regular use of vitamin C promotes skin radiance and clarity.
To make your skincare routine easier and remind you which vitamins help you skin, ASAP have packaged the vitamin serum range in 2 easy to use packs with usage guidelines, as pictured, or can be purchased individually.
For youthful, glowing and hydrated skin, start your vitamin skin treatment today, and if you enjoyed reading my blog click here to subscribe.
Remember, when you give yourself time to take care of your skin, the better you feel about yourself and the happier you will be.
Until next time,
Look Feel live your best and decide today to live for tomorrow
Always
Anna